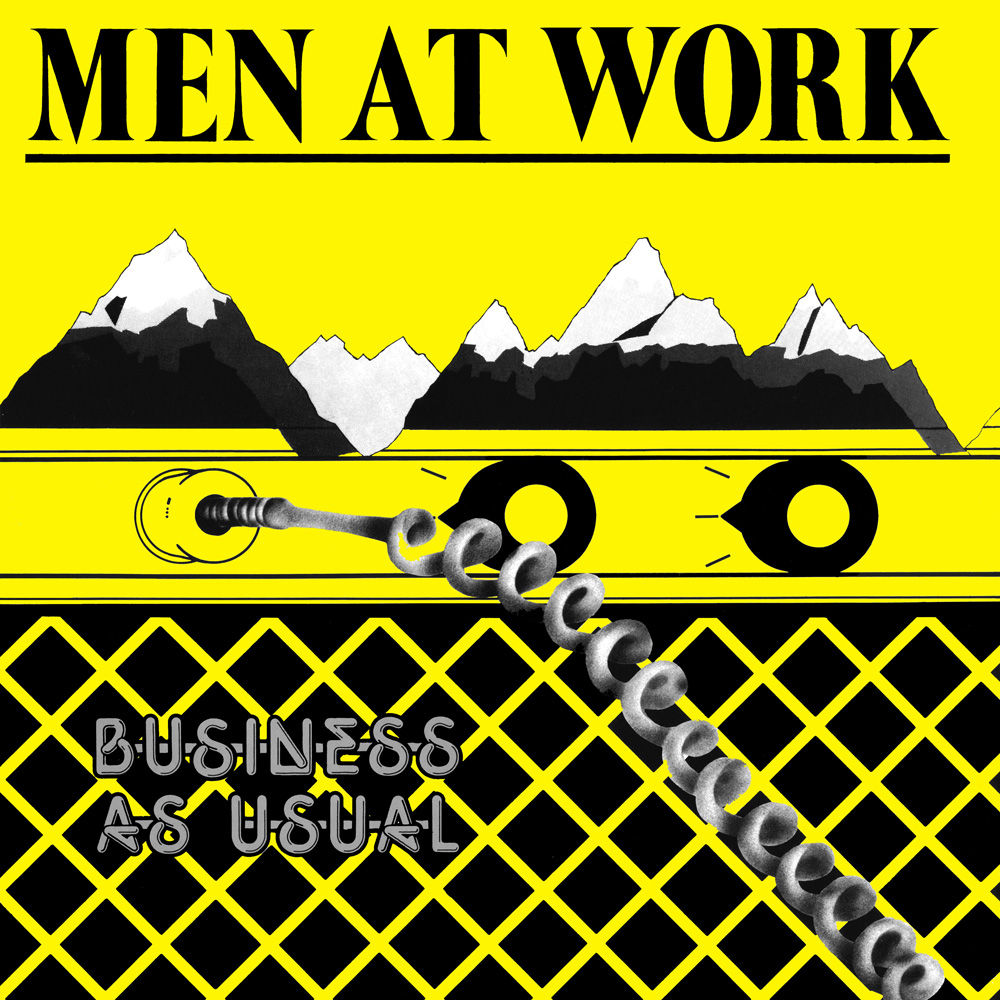 | | |
| --- | --- |
| Song: | Who Can It Be Now? |
| Artist: | Men At Work |
| Release Date: | 1981 |
How did this happen?
Typical FirstWave XM stuff. This song has been in my head since it was released here in the US in 1982. It never goes away. It's possibly the ultimate earworm.
Go ahead. Let's hear it.
So about the song…
My mind is hazy about such things, and it shouldn't be, but I am 95% positive that Men At Work's Business As Usual was the first album I owned. I owned the cassette version, not the vinyl, which I have since made up for thanks to finding it for $1 at Goodwill. This is odd because I was very particular about owning the vinyl copies of things, and then recording them on cassette. I was a master producer when it came to creating cassette copies of albums. Memories.
Anyway, about the song. It was actually released in 1981 in Australia, and it took over a year for it to become popular in the US. But when it did, BOOM! It hit number one, and eventually they won the Grammy in 1983 for Best New Artist, beating Stray Cats, Human League, Asia, and Jennifer Holliday. Congrats!
The song was written by lead singer Colin Hay when he was living in an apartment that was near some drug dealers. Evidently people were knocking on his door by mistake at all hours, and eventually he was scared to even open the door. Makes sense.
In the "did you know" category, Colin is not from Australia. He's actually from Scotland. I should have known this by his accent, but young me decided if the band was from Australia, then therefore all band members must be from Australia. Makes sense, no?
I've always had a special place in my heart for Men At Work. They were a bit of a joke to most for a long time, but I think they were underrated. "Business As Usual" and their follow up release "Cargo" are both excellent albums, with the latter containing perhaps their best single, "Overkill".
And, the video. It was very popular on MTV when it was released. The song and video are both a bit quirky - different and fun. Yet weird. They followed this up with "Land Down Under", which was also very popular at the time. The early 80s were a treasure trove of poorly filmed, yet highly entertaining videos.